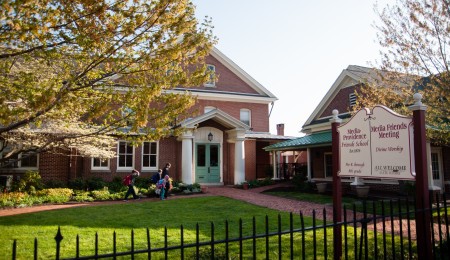 Media Providence Friends School, a co-ed Quaker day school for students from preschool to eighth grade, is committed to educating future generations about Fair Trade, right here in Media, Pennsylvania! Media Providence Friends School was declared a Fair Trade Institution as of 2014, making it one of the oldest Fair Trade schools in the nation. They understand the meaning of making the world a better place and take this role very seriously by endorsing what it means to make a difference in people's lives by supporting Fair Trade.
Media Providence Friends School was an early advocate for the Fair Trade movement, teaching about Fair Trade to students and encouraging their support of Fair Trade products and initiatives. Through the school's academics, extracurriculars, and efforts, they incorporate Fair Trade into everyday life.
MPFS holds a "Fair Trade Month" every October. Students of all ages will share what they have learned about Fair Trade throughout the school year, explore how Fair Trade products are made, and more. Students, teachers, staff, family, and friends can go to view the students work at their Fair Trade assembly. The school will also have Fair Trade games, crafts, and sometimes even go on field trips to local Media businesses such as Earth & State.
At lunch, the school provides Fair Trade bananas for students to enjoy. Teachers, students and staff can indulge in Fair Trade chocolate they provide in the school's cafeteria and vending machines. The school also provides Fair Trade sugar and tea! At bake sales, students are encouraged to incorporate Fair Trade ingredients into their treats.
As you can see, MPFS has accomplished a plethora of Fair Trade activities and accomplishments. In July 2015, MPFS acquired Fair Trade soccer balls for their gym and soccer team. They have sponsored family-friendly evening Fair Trade talks, hosted Fair Trade Auctions, sponsored a community Fair Trade shopping event with 10,000 Villages, and more! Check out Media Providence Friends School's Instagram and Facebook to learn more about their fight for Fair Trade!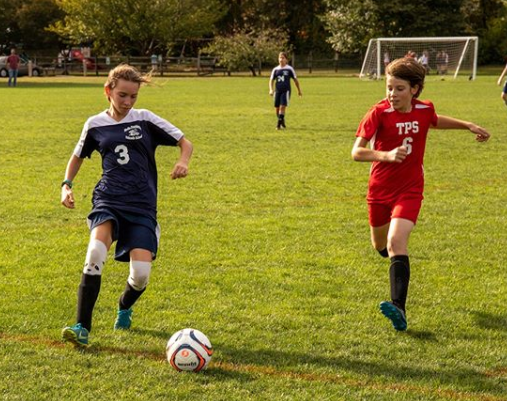 If you're interested in learning more about Fair Trade and the Media Fair Trade Committee, check out our website and like/follow us on Facebook and Instagram!