"Education is the most powerful weapon which you can use to change the world."

Nelson Mandela
---
Fair Trade Schools:
Year Declared:
Penncrest High School
First Fair Trade Public High School in the US
134 Barren Road, Media, PA, 19063
2011
Pennsylvania State University, Brandywine
25 Yearsley Mill Road, Media, PA 19063
2012
The Walden School
First Preschool Thru 8th Grade School in the US
901 N Providence Road, Media, PA 19063
2013
Media Elementary School
120 E Front Street, Media, PA 19063
2014
Media Providence Friends School
125 W 3rd Street, Media, PA 19063
2014
Springton Lake Middle School
1900 N Providence Road, Media, PA 19063
2015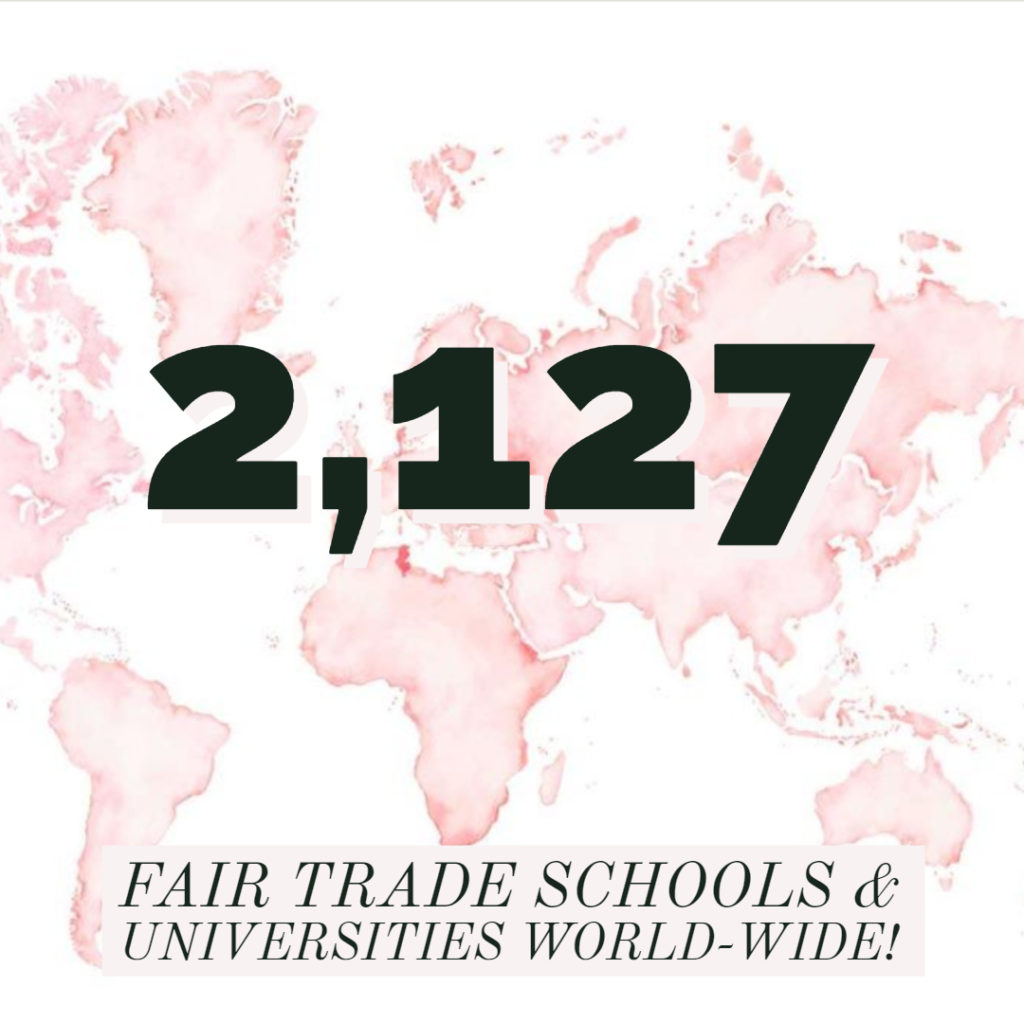 That means there are:
144 U.S. Universities
45 U.S. Schools
2,030 Schools & Universities in the UK
---
Become Fair Trade
1. Build a Team
Recruit a minimum of five committee members that includes at least two non-students
Work together to implement change and drive awareness of Fair Trade!
2. Commit to Fair Trade Education and Events
A minimum of at least two educational events or other activities related to Fair Trade per year is required
Include Fair Trade in lesson plans, assemblies, fairs, and every day life!
3. Source Fair Trade Products
Make at least two Fair Trade products permanently available at your school. Fair Trade products could be available in cafeterias, vending machines and even the school store!
If permanent sourcing is not possible, products must be offered via occasional outlets at least four times per year. This includes bake sales, fundraisers, etc.)
1. Build a Team
Recruit at minimum five committee members, include at least one non-student
Students, faculty, and staff should work together to plan Fair Trade events and pass a Fair Trade resolution
2. Reach Out to Campus Outlets
Ensure at least two Fair Trade products are readily available in all campus-owned and operated venues
Campus food service providers are one of the best ways to increase the availability of Fair Trade products
3. Enroll Offices and Catering
Provide at least three examples of campus offices, departments and/or campus-run meetings that use Fair Trade products
4. Commit to Fair Trade Education and Events
A minimum of four activities per year which can include incorporating Fair Trade into curriculum, Fair Trade events, guests speakers, and more
5. Pass a Fair Trade Resolution
Pass a resolution in support of Fair Trade through the appropriate decision-making bodies on campus
Include the necessary commitments the University aims to uphold in promoting Fair Trade initiatives
Find out more information on how to become a Fair Trade School here