Pennsylvania State University — Brandywine Campus– was declared a Fair Trade University back in May 2012. At this time, an enthusiastic group of students formed a club on campus called the Fair Trade Trailblazers. What better way to honor Media, Pennsylvania, the first Fair Trade Town in the United States, then having a Fair Trade University right in the heart of it!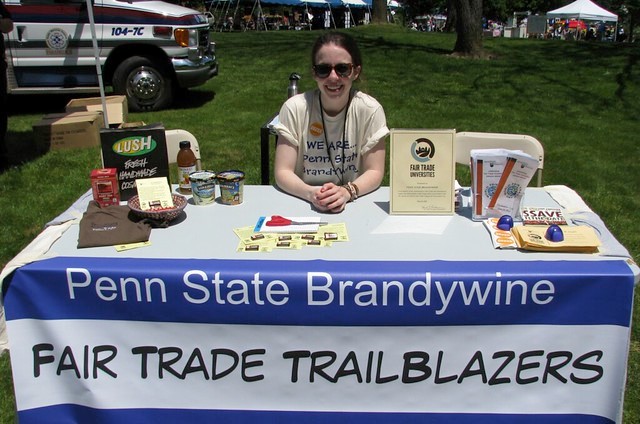 Of course, officially becoming a Fair Trade campus takes a lot of work. You must form a Fair Trade Committee, make Fair Trade products available in university owned/operated outlets, use Fair Trade products at university meetings, develop a Fair Trade Resolution and Fair Trade Procurement Policy, and be fully committed to educate, build awareness, and grow the Fair Trade campaign to students, staff, faculty, and the community.
The thought of being a Fair Trade University was born at Penn State Brandywine in summer 2011. Dr. Laura Guertin, Associate Professor of Earth and Science, was approached by Communications major Abbey Dufoe. Dufoe wanted to do an independent study for the environmental inquiry minor, so she and Dr. Guertin agreed that Fair Trade would be a great topic.
Inspired by Dufoe's passion, Dr. Guertin attended the Fair Trade Towns and Universities National Conference in September 2011. Dr. Guertin brought what she learned back from the Conference to Penn State Brandywine and shared it with students, staff, and administrators, in hopes that they would be on board with making Penn State Brandywine Fair Trade Certified. Luckily, everyone agreed.
After getting Fair Trade University Status, Dr. Guertin and the Fair Trade Trailblazers successfully made Penn State Brandywine the first Fair Trade Penn State campus on May 12, 2012. Since then, Brandywine has organized and been a part of a number of Fair Trade initiatives.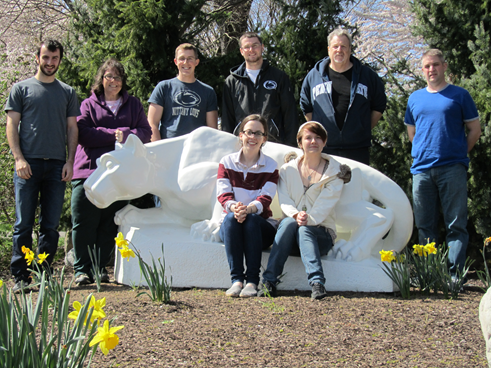 Staff and Faculty can find Fair Trade coffee items at Keurig machines on campus. Campus food services offers a limited supply of Fair Trade items, but the University is working on obtaining more delicious Fair Trade offerings. The campus bookstore sells Alta Gracia Penn State t-shirts. Below is a list of just some of the great Fair Trade events Penn State Brandywine has hosted:
Fair Trade T-shirt swap – Alta Gracia (2012, 2014, 2015)
Fair Trade Leadership Development Seminar (2012)
Guest Speaker from Divine Chocolate (2012)
TrailBlazers get a shout-out in Fig Magazine for Fair Trade initiatives (2013)
Hosted Fair Trade-themed clothesline art sale (2013)
Documentary screening of The Dark Side of Chocolate (2014)
Singing Dog Vanilla Info Session (2015)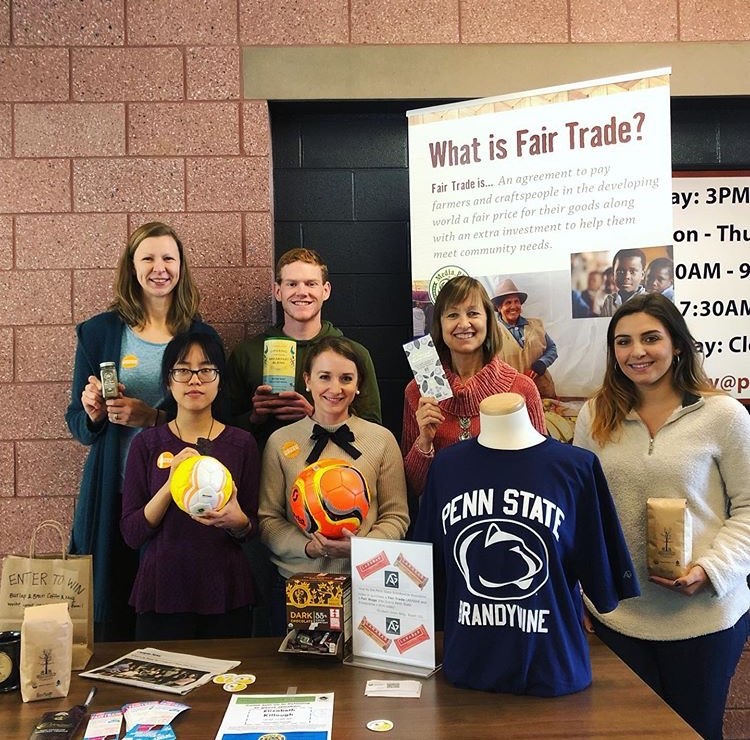 Recently, in the Fall 2019 semester, Penn State Brandywine's Fair Trade initiatives have rekindled thanks to Zoia Pavlovskaia, Lecturer in Business at Brandywine. She has help to organize campus-wide Fair Trade events such as a Fair Trade Breakfast, Fair Trade lecturer Elizabeth Killough, and has incorporated Fair Trade into her class lectures.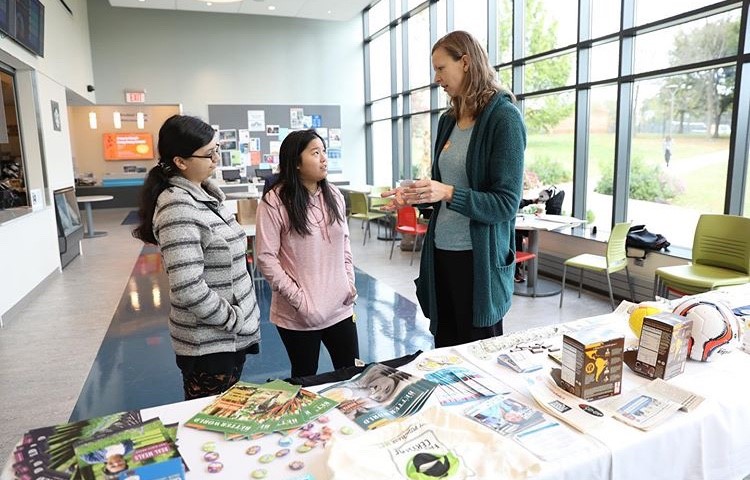 Check out more of Penn State Brandywine's Fair Trade achievements at their website!